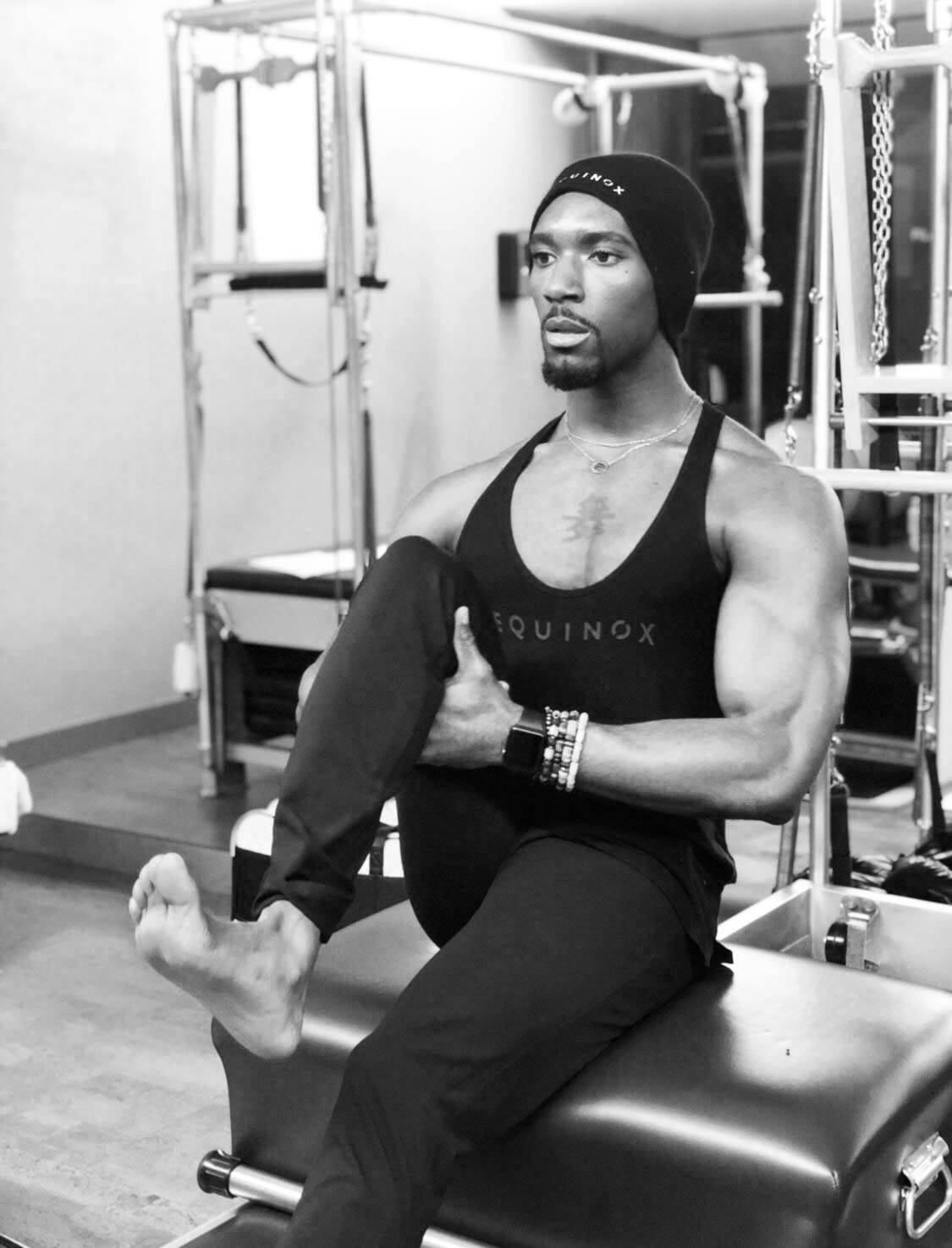 1) Please confirm a little more background on your history prior to studying Pilates- whereyou grew up, what sports did you participate in, and any other details that you arecomfortable sharing with us and the Pilates community.
In 2018 I suffered a horrible back injury that resulted in a herniated disc during the run of a theater show. I will never forget the pain and frustration that came with this injury, and little did I know the effect it would have on my body and career moving forward.Along with the frustrations of losing my health insurance, and the show refusing to pay for the costs of my recovery; I knew it was up to me if I wanted get better.I flew home and after weeks of physical therapy (which came from my own personal savings account, with no help from anyone from the production studio), I started my journey with Pilates. The moment I sat on the reformer in class I knew my body would heal. With deep tissue work, coupled with the magical power of Pilates, I knew that my body and career would be saved!

2. What have the first few Months of Teacher Training been like? Module 1 [she meansModule 2, Beginner System]


The first few months of teacher training can be a bit daunting, there is a wealth ofinformation disseminated, anatomy, cueing, apparatus work, and even furthering theunderstanding your own body awareness is not easy. Finding where you fit inside the work,and not allowing it to overwhelm you. The gentle and constant reminder that you can do this,I would imagine this gentle reminder will be helpful in the future with clients and test outs.Modules 1 & 2 has provided me the opportunity to stretch. I think of Modules 1 & 2 as theintroduction to the basics. I quickly realized that at the beginning stages of any new practicerequires diligence, and the sooner I understood the basics, the sooner I could refine myteaching and cueing ability. Connecting with clients comes naturally, but I knew that if I couldrefine the exercises and bring clients to and through the basic understanding of Pilates andit's intention, from there I knew I could find success. Modules 1 & 2 Provide a basicknowledge and awareness of what is needed in every exercise. Level 1 of any novice isalways the most important.